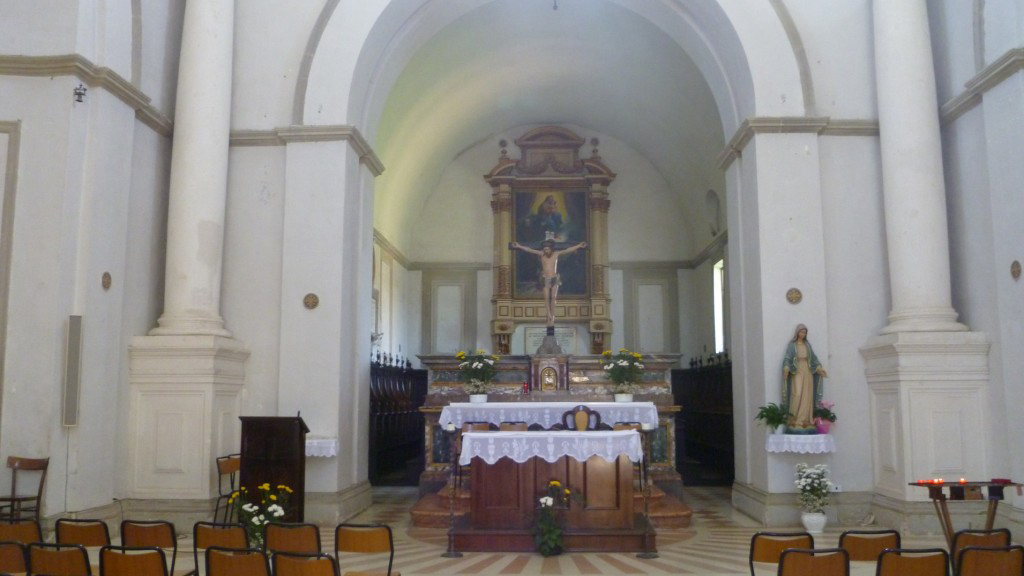 Not far from Urbino, in the east, the church of San Bernardino degli Zoccolanti, deserves attention, almost certainly designed by Francesco di Giorgio Martini, in Renaissance style, chosen as Mausoleum by Federico da Montefeltro. It is a building in bricks, with a high and narrow facade with decorative bands. It opens with a travertine portal and two windows with a small gable.
The interior has a Latin cross nave with a barrel vault and dome of simple lines. The apse is rectangular.
Federico da Montefeltro and his son Guidobaldo are buried here. On the right entrance of the church there is the black marble tomb of Guidubaldo I, died at age 36, "faithful and virtuous" husband of Elisabetta Gonzaga, also buried there. Opposites there is the black marble tomb of Federico surrounded by marble busts attributed to Girolamo Campagna.
French invaders, in 1811 stole from the church the remarkable painting known as Pala di Brera by Piero della Francesca, depicting Madonna and Child with Saints, four angelic figures and the Duke Federico da Montefeltro, today exposed at Brera art gallery, Milan.