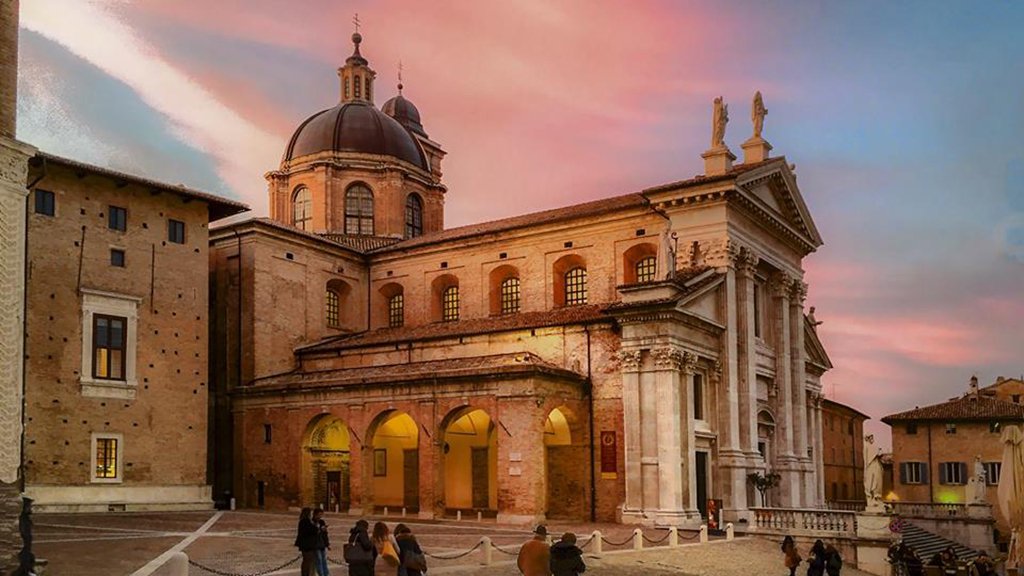 The Cathedral is located beside the Ducal Palace. The building was commissioned by Federico da Montefeltro and designed by Francesco di Giorgio Martini. After an earthquake, the entire complex was renovated in1789, in an elegant neoclassical style designed by Giuseppe Valadier.
Above the pediment of the façade, by Camillo Morigia, are located five statues: the three theological virtues, Faith, Hope and Charity, St. Augustine and St. John Chrysostom. At the base of the stairs, built in 1859, there are two statues identified as Blessed Meinhard, and St. Crescentino, the patron of Urbino.
Inside the basilica can be seen paintings by Palma the Younger , Claudio Ridolfi Veronese, Carlo Maratta, Federico Barocci and G. Battista Urbinelli, both from Urbino.