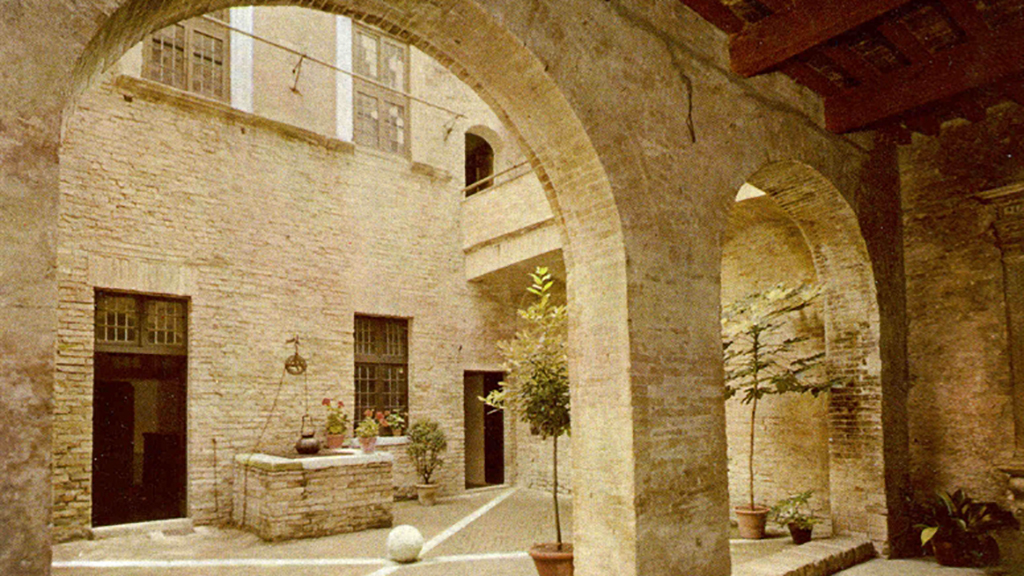 The birthplace of Raphael is found on the steep road that leads from Piazza della Repubblica to Piazzale Roma. The artist was born in this typical Renaissance home on April 6, 1483.
Here the young Raphael received his first painting lessons from his father Giovanni Santi, a well-known painter. In Urbino Raphael "learned the divine proportion of genius, the value of philosophy and dignity which he gave to his works as a painter" (Carlo Bo, 1984).
In 1635 the architect Muzio Oddi from Urbino, restored the home and affixed a Latin inscription on the facade with the addition of a couplet of Bembo.
Later, the Academy 'Raffaello' , founded in 1869, was responsible for the restoration of the workshop of Giovanni Santi and the courtyard in the 1950's and has since been enriched with many works of art due to the generous collaboration of private citizens and public institutions.
Some of the objects exhibited today are closely related to Raphael. In one of the rooms can be seen the Madonna and Child, a fresco attributed to young Raphael. Others document the rich history of Urbino or are direct evidence of the myth which at various times has accompanied the figure of Raphael.
On the left of the main entrance, there is the workshop of Giovanni Santi, now used as an art gallery.